FOR OVER 60 YEARS…
Burnamwood has had many meanings to many people.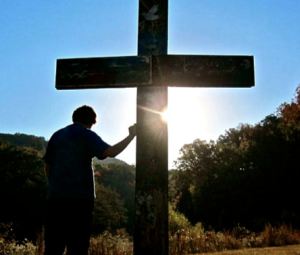 Camp Burnamwood is located on a 500-acre stretch of land nestled between the foothills of Central Appalachia and the Kentucky Bluegrass.  Established in 1958, Burnamwood began as a cooperative venture of three Presbyterian groups in Eastern and Central Kentucky.
During the summer, Burnamwood hosts residential summer camps for 1st grade through 12th grade students.  Additionally, throughout the year, it hosts youth and adult groups from around the nation in the Burnamwood Appalachian Ministry (BAM).  Burnamwood also provides weekend retreats for youth as well as opportunities to rent out the camp.  We believe strongly in the value of camping ministry, recognizing it as vital to the faith development of all people –  children, youth, and adults.
In Spring 2012, the state of Kentucky recognized Burnamwood as a Registered Natural Area, deeming it a "significant component of Kentucky's natural heritage."  We invite you to become part of our Burnamwood Family.
For some, it is the only place that they can see a glorious, starlit sky, without interference from anything else. For some, it is the place that they can understand how inspiring God's creation is. For some, it is the place that has deepened their spiritual connection. For some, it is the place that they they heard their own call to ministry. For some, it is the place where they met life-long friends. For some, it is the place where they felt they were part of a community of love and compassion. For some, it is the place where they learned what it meant to be a leader. For some, it is where they donated their time, helping others in need. For some, it is all of this and more.
We are dedicated to continuously growing so that we can provide this unique, special camping ministry. To do that though,we need support from people like you! Your gift, no matter the size, can benefit Burnamwood's operation and help us grow! If you would prefer not to give online, you can mail donations to:
Burnamwood Camp and Conference Center
Mailing Address:  c/o Presbytery of Transylvania * PO Box 23580 * Lexington, Kentucky 40523
Physical Location:  900 Camp Burnamwood Rd, * Irvine, KY 40336
MISSION STATEMENT
Burnamwood shares God's awesome setting, where all people in all seasons forge connections with God, learn about themselves, build relationships, and serve others.
Burnamwood Camp and Conference Center is a 501 (c) 3 non-profit organization under the Presbytery of Transylvania.